Tatyana Misnikevich. Fedor Sologub's poem collection "Voina": text history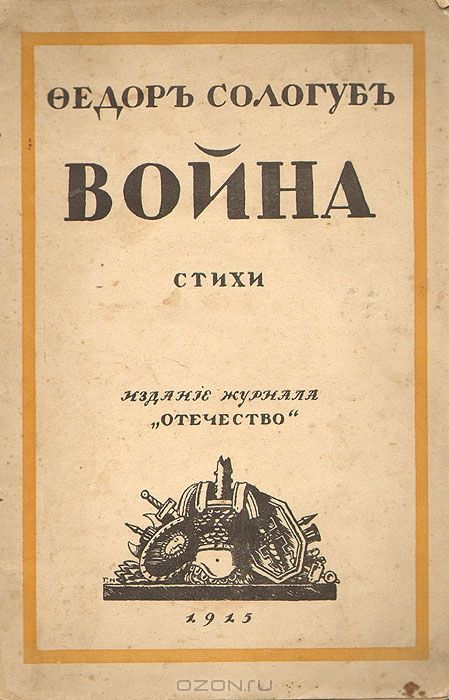 Fedor Sologub's poem collection "Voina" appeared in late January — early February 1915 in Z. I. Grzhebin's publishing house "Otechestvo".[1] Most critics were skeptical about the book recognizing a clear "pechat' gazetnoi peredovitsy" in it, which naturally resulted in a low creativity level of the majority of "voennykh poez". For instance, N. N. Venttsel' noticed that "eto osobenno chuvstvuetsia na oblichitel'nykh stikhotvoreniiakh" ("Vil'gel'm Vtoroi", "Bel'giets"), which are written "bledno i vialo".[2]
[1] See: Knizhnaia letopis' Glavnogo upravleniia po delam pechati. 1915. № 6. February 7: Perechen' v alfavitnom poriadke knig, postupivshikh s 28 ianvaria po 4 fevralia. P. 20 (Sologub F. Voina. Stikhi. Pg., 1915. Izd. "Otchestvo". Tip. "Iakor'" (B. Bolotnaia, 10). 8° (15x22). 42 str. Ts. 40 k. Ves 6 l. 3000 ekz.).
[2] V. Iu. B. <Venttsel' N. N.> Pesni o voine // Novoe vremia. 1915. February 14. № 18983.